VIP Membership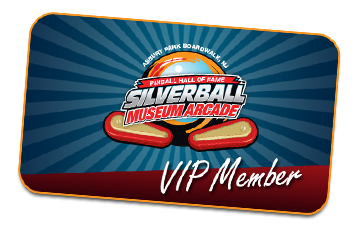 Individual VIP Membership
$60 monthly
Includes: All Day Unlimited Entry for VIP + 1 Free Guest Per Visit | Additional Guests 50% Off Hourly/Daily Rate
Family VIP Membership
$120 monthly
Includes: All Day Unlimited Entry for VIP + 4 Family Members Per Visit / Additional Guests 50% Off Hourly/Daily Rate
Inquire At The Front Desk!!
* All VIP Memberships Offer Unlimited Entry During All Regular Operating Hours. Play As Often As You Wish!
---
3 Month minimum on all memberships. From time to time, the museum may be closed for parties and special events (closures will be announced on this website). During these events VIP Memberships are not valid. VIP memberships are valid during any regular, open-to-the public operating hours at the Museum.